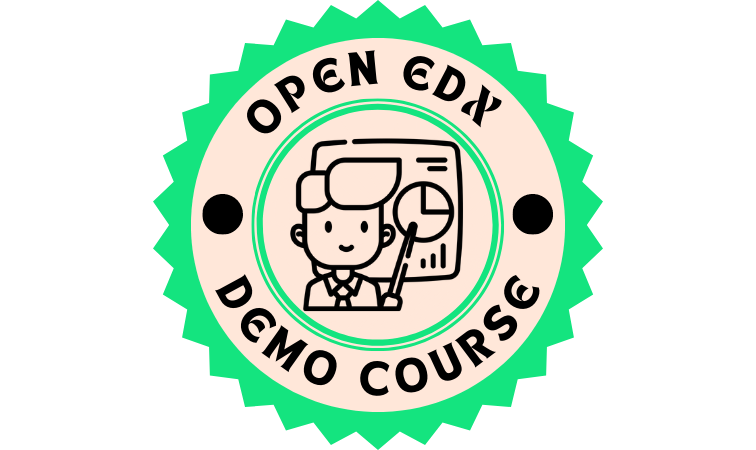 Demonstration Course
A short introduction to some of the Open edX platform's capabilities
About This Course
A short introduction to some of the Open edX platform's capabilities.
There are many other features of the platform that have not yet made it into the demo course. See the Building and Running an Open edX Course guide for more about course authoring and full capabilities.
Prerequisites
Add information about course prerequisites here.
Course Staff

Staff Member #1
Biography of instructor/staff member #1

Staff Member #2
Biography of instructor/staff member #2
Frequently Asked Questions
What web browser should I use?
The Open edX platform works best with current versions of Chrome, Firefox or Safari, or with Internet Explorer version 9 and above.
See our list of supported browsers for the most up-to-date information.
Question #2
Your answer would be displayed here.

Course card icon via Presentation icons created by Freepik - Flaticon
Powered by the Open edX Platform
Enjoy courses about the Open edX project on an Open edX course instance